Click the Species to search by species:
---
Mule Deer
Whitetail Deer
Elk
Antelope
Mountain Lion
Moose
Caribou
Big Horn Sheep
Bear
Waterfowl
Fish
Blacktail Deer
Mountain Goat
Sheep
Predators
Turkey
Bison
Wolves
International Game
Exotics
Upland Game
Boar Hogs
Coues Deer
Javelina
Red Stag
Whitetail Deer
Moose
Bear
Waterfowl

Kings Lodge

Minto, NB
Canada






Areas Hunted: New Brunswick

About:
Black Bear, Whitetail Deer, Moose, Partridge, Duck. 1,000 acres of land bordering game reserve in News Brunswick.


Click Here To review this guide.
Disclaimer: MuleyMadness makes no claim as to the validity or accuracy of these reviews. Please check the contact information on the review and other sources to ensure a successful outfitting experience. Reviews that are found to be dishonest, without contact information, or using inappropriate language are of no value and will be deleted.


There are 1 review(s) for this guide.

---
n/a
Overall Impression: (5/5)
Date Of Hunt: n/a
Game Quality
excellent
Reviewer Information

Name:
State:
Date Added: n/a
Email: -hidden-
Phone:

Accommodations Quality
excellent
Guide Experience
expert
Trasportation Quality
excellent
Food Quality
excellent
Species Hunted
moose
Weapon Used
Comments

---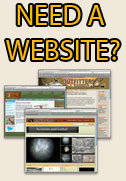 MuleyMadness Web Design
Guides get listed free!