Click the Species to search by species:
---
Mule Deer
Whitetail Deer
Elk
Antelope
Mountain Lion
Moose
Caribou
Big Horn Sheep
Bear
Waterfowl
Fish
Blacktail Deer
Mountain Goat
Sheep
Predators
Turkey
Bison
Wolves
International Game
Exotics
Upland Game
Boar Hogs
Coues Deer
Javelina
Red Stag
Whitetail Deer
Moose
Bear
Waterfowl

Maydel Outdoors
Box 100
Theodore, SK SOA 4CO
Canada






Areas Hunted: Saskatchewan

About:
Maydel Outdoors is a licensed outfitter and member of the Saskatchewan Outfitters Association.


Click Here To review this guide.
Disclaimer: MuleyMadness makes no claim as to the validity or accuracy of these reviews. Please check the contact information on the review and other sources to ensure a successful outfitting experience. Reviews that are found to be dishonest, without contact information, or using inappropriate language are of no value and will be deleted.


There are 1 review(s) for this guide.

---
n/a
Overall Impression: (5/5)
Date Of Hunt: October 2008
Game Quality
excellent
Reviewer Information

Name: Denis McIntyre
State: Ireland
Date Added: n/a
Email: -hidden-
Phone:

Accommodations Quality
excellent
Guide Experience
expert
Trasportation Quality
excellent
Food Quality
excellent
Species Hunted
geese/ducks
Weapon Used
semiauto 12g
Comments

---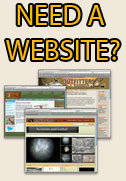 MuleyMadness Web Design
Guides get listed free!